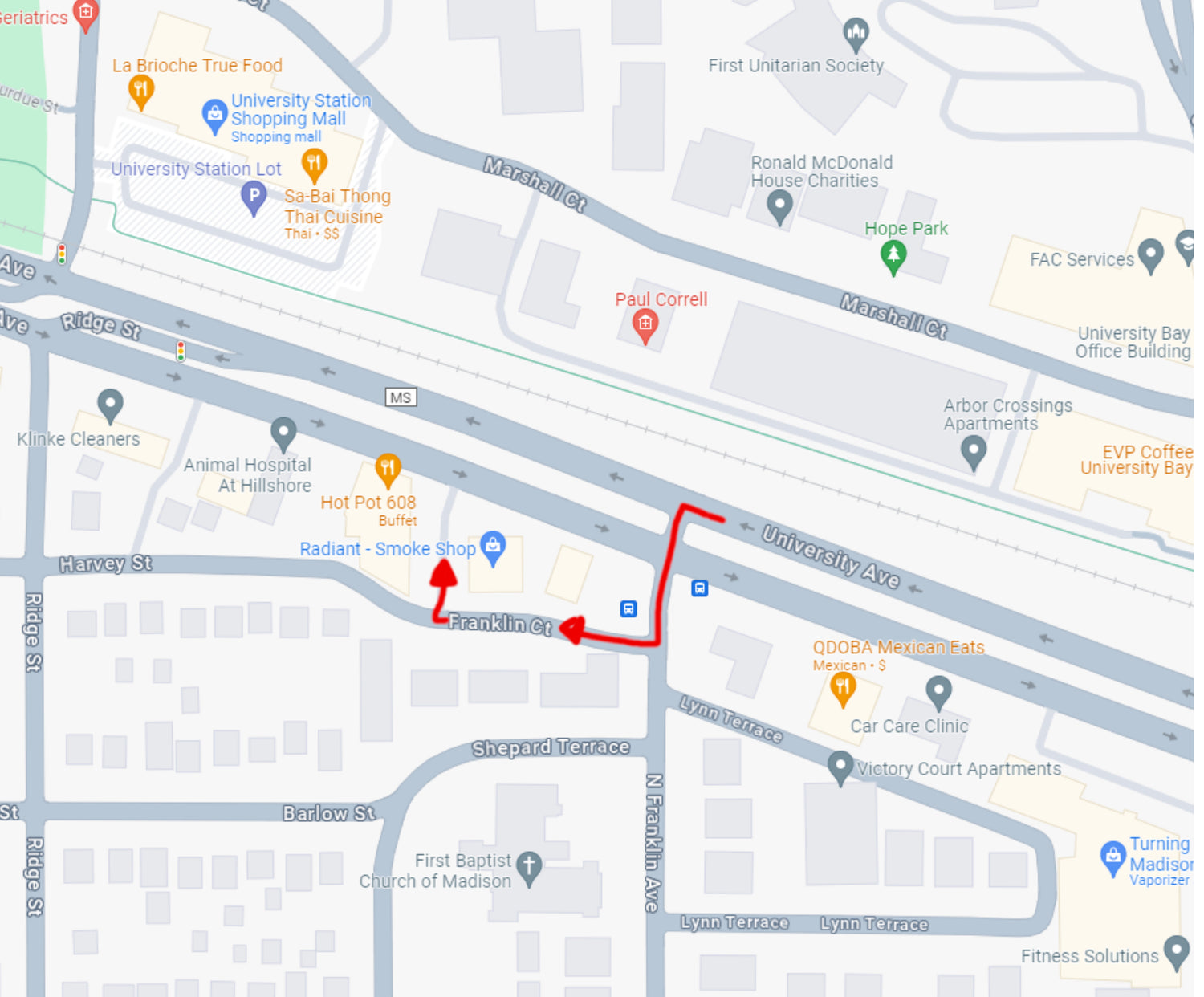 What is the best way to get to the store?
If you're traveling east from Midvale/Hilldale Mall:
Continue east towards downtown and take a right into the parking lot in between Hot Pot 608 and Jimmy Johns. Radiant is in the same strip mall as Jimmy Johns.
If traveling west from Downtown:
When traveling west from downtown turn left onto N Franklin Ave just before the gas station, and then turn right into Franklin Ct as shown in the picture. Continue around to the white building and turn right into the parking lot.
Please leave us a review!
Leaving us a review on google or apple maps is very important to us and helps us grow and expand our inventory as it bring more traffic into the store.
We appreciate and are very thankful for everyone who has supported us so far!
Click the button below to leave a google review!